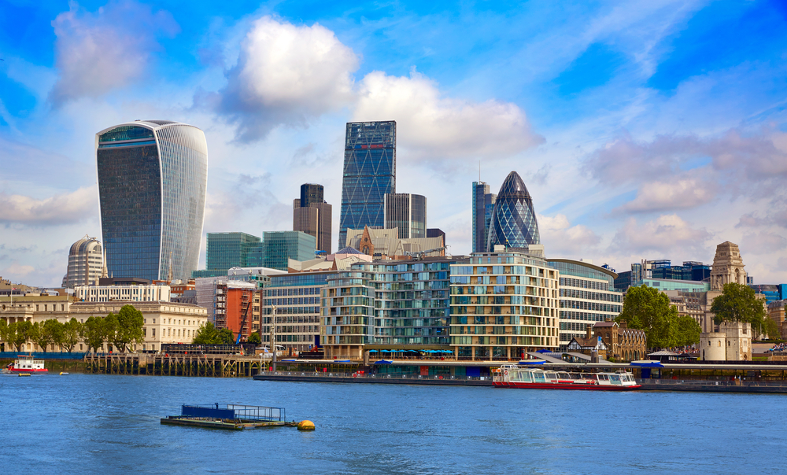 A Truly International Approach
We acquired our London branch in 2015 to enhance our product offering with the advantages of a global financial centre and a leading real estate market. The branch provides services to high net worth individuals and clients of the Eurobank Group who live, work or have assets in the UK. We also serve family offices, funds and other institutional clients (usually linked to high net worth individuals) and corporations using London as a hub for international transactions.
Our London team brings a long experience in structuring financing solutions for investment acquisitions for UK and EU (non-UK) properties as well as financing solutions for yachts and investment portfolios. Our capabilities can support existing or new Private Banking asset management relationships.


Comprehensive Services
The services offered from our London branch include:
Individual banking: private banking (via the Luxembourg bank), transactional and lending services
Corporate banking: deposits, transactional services, Letters of Guarantees (LGs) / Letters of Credit (LCs)
Credit services – London investment property financing


Residential property (Buy-To-Let/equity release) financing
Residential property development financing
Commercial property financing (Buy To Let)

Credit services – via the Luxembourg bank

EU (non-UK) property
Yacht financing
Lombard loans
Preparing the Future
As the banking sector prepares for the UK's departure from the EU, our London branch will play an increasingly important role in ensuring effective cross-border cooperation and communication. Our presence in both the UK and Luxembourg will help to ensure a stable, seamless service for all our clients as the international banking industry evolves. In case of loss of passporting of activities to and from the UK and EU, then the respective client activities will be serviced by either the London branch or the Luxembourg bank, ensuring compliance with regulations and uninterrupted service to our clients.